Posted on: July 6, 2017
Do work that interests you, learn new skills, make connections, add to your résumé and take home a decent paycheck before you cross the stage.
There are many different ways to complete your degree. Earning credits, testing out certain jobs, considering careers and gaining valuable work experience through a co-op term (or three) before you graduate is a great way to customize your learning journey.
Whether you are interested in trying out co-operative education or are currently in a position, here are three things to avoid as a student:
Don't neglect your résumé.
Yes, you will be ready for the working-world when you graduate.
But you can be even more ready, polished and awesome by gaining serious work experience now. You will also have an opportunity to try out different areas or work, types of organizations and styles of business.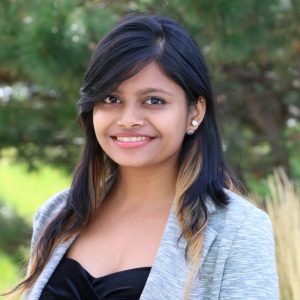 Teshu Agarwal learned that practical work is so different from what students are taught in class during her co-op.
She worked as web and events assistant for the School of Business and Economics (SoBE) from Sept 2016 to April 2017.
"I learned so many things in a short period of eight months, it's hard to pin point the biggest take-away. But I can surely say that time management, dealing with conflict and learning the basics of working in the professional world were some of the key skills I picked up," said Agarwal.
She looked forward to arriving at work everyday, excited to complete tasks that she actually loved to do.
"I chose SoBE because the work culture and office environment are very positive. The team is welcoming and has a family-like approach! I loved the regular lunch meetings where everyone could freely share their thoughts and contribute to the advancement of the department. The dean and the assistant dean make the nicest bosses I have ever had, and that made a huge impact on my time at SoBE."
Agarwal managed several key events throughout the year, was responsible for SoBE's Snapchat account, assisted with their other social channels and practiced her photography skills.
Don't just do your job.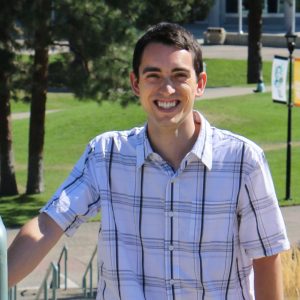 Jake MacLaren was inventive as the recruitment and enrolment representative from May 2016 to August 2017.
He recently graduated with a Bachelor of Arts with a major in mathematics and a minor in creative writing.
"My favourite thing about co-op was the opportunity to create relevant initiatives and being supported while taking those on," said MacLaren.
MacLaren was surprised to learn that things don't necessarily happen immediately in the working world and it's important to have patience while waiting for other pieces of a project to be completed before moving forward. Multi-tasking and the ability to switch between different assignments was a key learning acquirement for him through the summer.
"I would 100% recommend co-op with SoBE. I met some of the nicest, and most caring and supportive people during my work term and the connections I made during that position have been invaluable for my future career."
MacLaren made a lot of phone calls to prospective students and got to get creative, designing, authoring and building a choose your own adventure game for SoBE's Bachelor of Business Administration majors.
Don't discount the idea of a summer job, in a different season.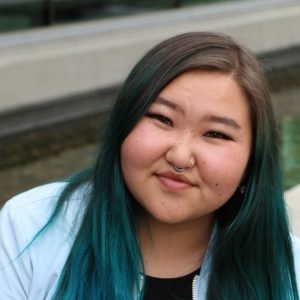 If you didn't land your summer dream job (in the summer) don't worry because there's a greater chance that you can secure a super-cool position through a co-op placement while the majority of your peers are back in school.
Tatiana Fedotova was a web and events assistant throughout the academic year in 2015 and 2016.
The experience she gained while completing three co-op terms with SoBE was incredibly valuable. Her proven ability to exceed expectations and deliver stellar results assisted in her job application when the position of events coordinator became available in the fall of 2016.
Fedotova had been working for SoBE for ten months in that position in addition to her co-op terms before she crossed the stage in June of 2017, graduating with a BBA—major in human resources and minor in marketing.
"The time I spent as a co-op student was invaluable to launching my career. I was able to make the position my own and take charge of major events and projects," she said. "I wouldn't have completed my degree any other way."
Learn more about TRU's Co-operative Education and check out the current opportunities.

Prospective co-op students can contact the co-op office or Shawn Read for more information:
Shawn Read
Chair of the Career Education Department
Phone: 250-371-5669
Email: sread@tru.ca