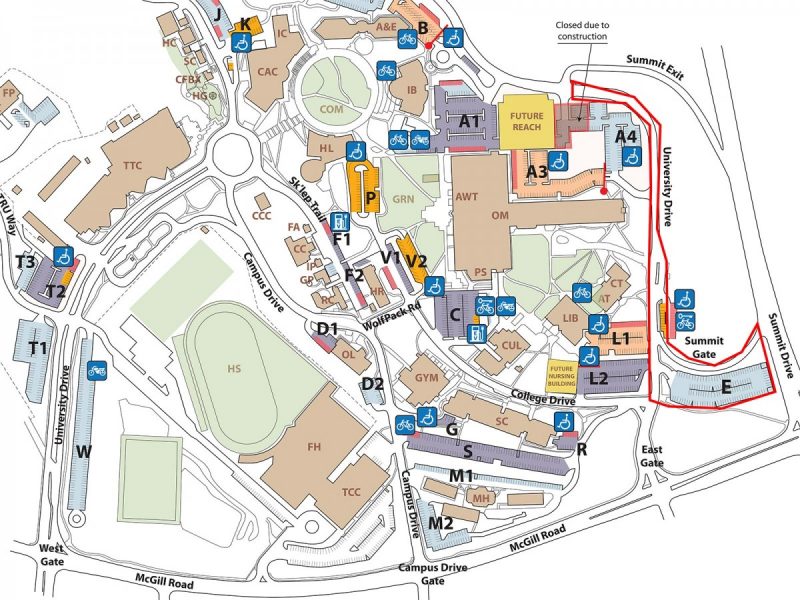 Dear Kamloops campus community,
Starting at 7 a.m. Wednesday May 17, University Drive from the corner of College Drive to the Summit Exit will be closed to traffic for the start of the services upgrade project, as indicated on the map.
If you commute to campus via Summit, please note, the Summit Gate entrance will be closed until further notice.
The following parking lots will be closed due to construction until further notice:
Lot E next to the Summit Gate
Lot A2 north of Old Main
visitor and reserved parking along University Drive north of the Summit Gate entrance
The East Gate at McGill Road and College Drive will be open, but commuters can expect delays. The Summit Exit will be open.
Traffic control will be in place and advisories will be sent via email and social media (follow #TRUbuilds) to notify the campus community as the services upgrade progresses this summer. The project is expected to run until Aug. 18.
Read more about the services upgrade to University Drive
Thank you for your patience during this summer's busy construction season.
Warren Asuchak
Director, Facilities Services