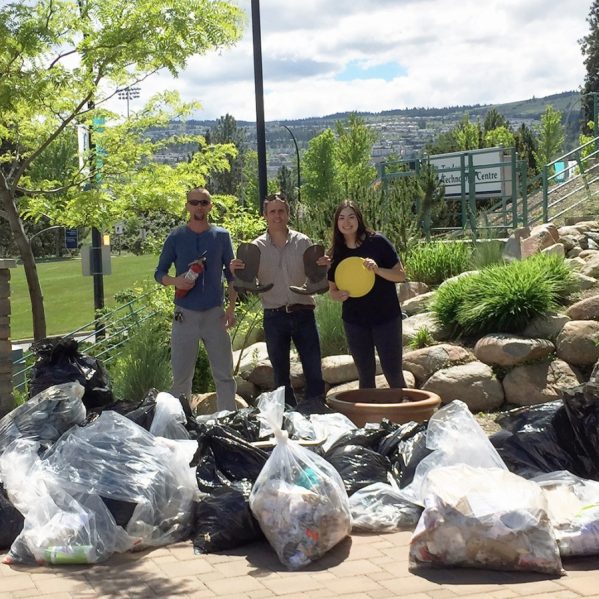 The 20th Annual TRU Trash Bash campus clean-up event will start from the Horticulture Gardens on May 11, 2017 at 9 am. The event is a great way to help keep the campus looking beautiful, and to spend time outdoors with friends and colleagues. As always, it's a team-based event and will wrap-up with prizes and a BBQ burger lunch (and kibble!).
"Cleaning up the campus is important!", said James Gordon, event coordinator from the TRU Sustainability Office. "We've had many successful events in the past, so we're sticking with the same basic plan". This means that teams need to register in advance; the event is approved to take place during paid work-time; and the end result is that a lot of outlying areas around campus get a good clean-up.
Teams will be supplied with garbage and recycling bags, rubber gloves, and campus maps of where to clean up. The event proceeds rain or shine so everyone should dress appropriately, and bring water and sun screen if needed.
Once the clean-up is finished around noon, a free BBQ will take place. Beef and veggie burgers, along with salad, cake and drinks will be served.
There will be prizes for best team name, most bizarre object found, most cleaned up by a team (per capita), and an early-bird registration prize (drawn May 4).
Teams—big or small!–are encouraged to sign-up right away by contacting James Gordon at jgordon@tru.ca or 250-852-7153.
Join our event on Facebook here.