Posted on: March 3, 2017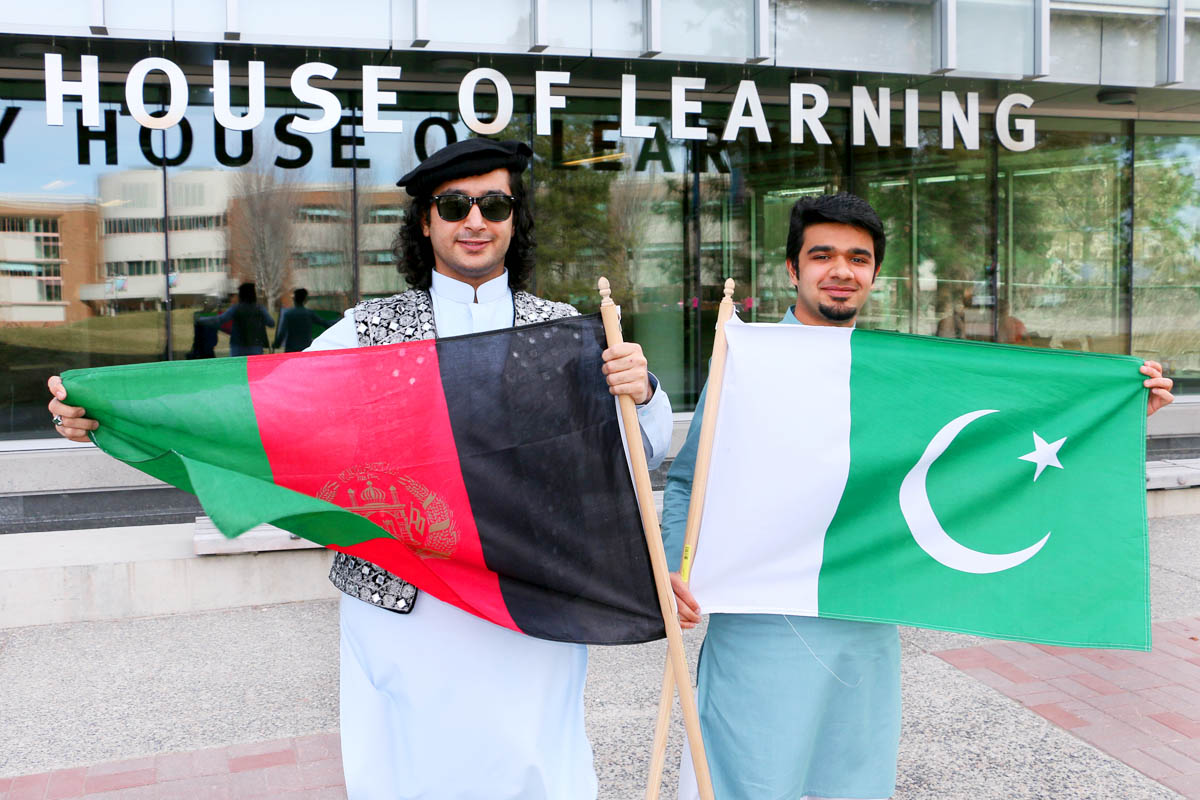 IDays is TRU's annual celebration of world cultures, diversity and tolerance all through the perspectives of guest speakers, interactive workshops, displays, food and entertainment.
Running March 7-10, this year's theme is the United Nations Sustainable Development Goals and gives us the opportunity to examine how we as a university, as groups, organizations and individuals can move ourselves and the planet toward those 17 targets by 2030.
With that in mind, see below for a sample of events that are free to attend and that still have space available.
March 7
Debunking Islamophobia
10 a.m. to 2 p.m., Student Street
Harmful myths continue to circulate about Islam and Muslims. This discussion led by the TRUSU Equity Committee breaks down five of the more prominent ones, their origins, their negative impacts on Muslims, and what can be done to to promote a better understanding and inclusion of Muslims.
Storytelling and drumming
3:30-5 p.m., Barber Centre
Place Markers and Land Stories is the theme and will be presented through Aboriginal storytellers and guests. Serving as host is Paul Michel, Chief of the Adams Lake Indian Band and executive director of TRU Aboriginal Education
March 7-10
Daily food features
Various times and locations around campus
What better way to explore and develop an appreciation for the world than through food. Among the highlights is the cooking show hosted by the Kamloops Multicultural Society on March 9 in the TRU Residence multimedia room. Not to be missed, more than 100 people took in last year's show and this year's food lineup includes Japanese, Filipino, Ukrainian, Chinese, Mexican and Indian.
March 8
Divine! Imaging Gender in Fashion Advertising
2 p.m., Barber Centre
From an insider's perspective and using thoroughness and humour, learn how the female fashion model is a disposable goddess and a standard for female imitation.
Ending Gender Inequality in Science, Technology, Engineering and Math (STEM)
5-6:30 p.m., TRUSU Lecture Hall
Hear how women continue to be under-represented in STEM fields and what universities and workplaces can do to fix the situation.
March 8-9
TRU Talks
Hear a variety of speakers address a different theme each day.
March 9
Anti-Corruption & Bribery Workshop
9:30-11 a.m., International Building, room IB 1020
Working through corruption scenarios, gain an understanding of bribery and corruption within international business. The World Bank estimates the global cost of corruption at over $2.6 trillion per year.
Beyond Soup Kitchens and Coat Drives: Principles for Transformative Activism
5:30-6:30 p.m., Barber Centre
Explore ideals guiding transformative social change and those pushing us toward addressing the root causes of inequality.
March 10
International Showcase, fashion show and food fair
3-7 p.m., TRU Gym
During the showcase, experience cultural performances in music, dancing and more. The fashion show features traditional and modern clothing from around the world modelled by TRU students, staff and the Kamloops community.