Posted on: January 13, 2017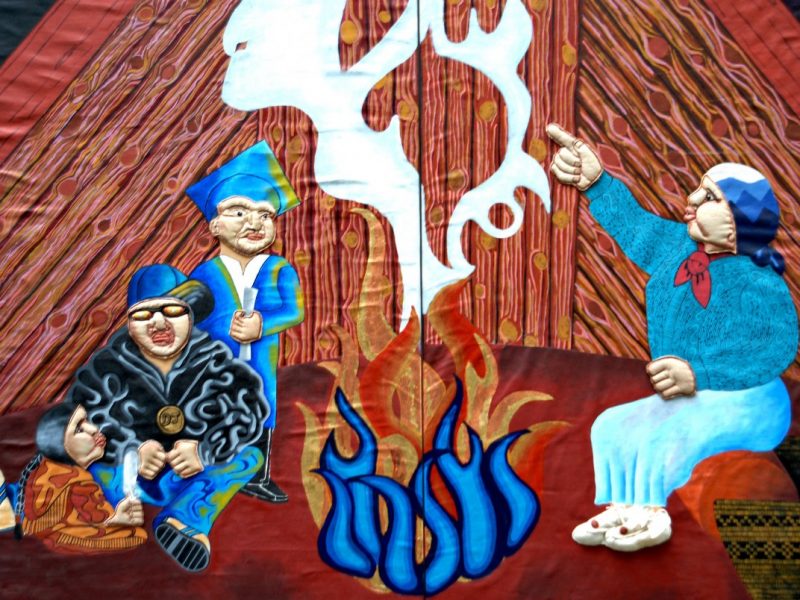 The Office of Aboriginal Education and Open Learning will host a free online storytelling series entitled Towards Indigenizing Higher Ed.
The four-part livestreamed storytelling events feature TRU faculty who will share and reflect on promising practices in indigenization. The goal of the series is to become a valuable resource for faculty, staff, students and community members as we move towards indigenizing Thompson Rivers University.
Towards Indigenizing Higher Ed website
Various themes and questions will be explored including:
What does it mean to indigenize higher education?
What does an indigenized university look like?
What are the benefits of indigenization?
How can I indigenize my curriculum?
Why does indigenization matter?
The events are free and attendees are encouraged to engage in the online discussions between each session.
The online event series is open to everyone with no pre-registration requirements.
Events run from 11 a.m. to noon:
Thursday, February 2
Wednesday, February 15
Wednesday, March 1
Wednesday, March 15
All events will be archived and available on the website.
For more information contact:
Paul Michel
Executive Director of Aboriginal Education
pmichel@tru.ca
250-377-6050
• Read the CBC Radio news story