Posted on: November 1, 2016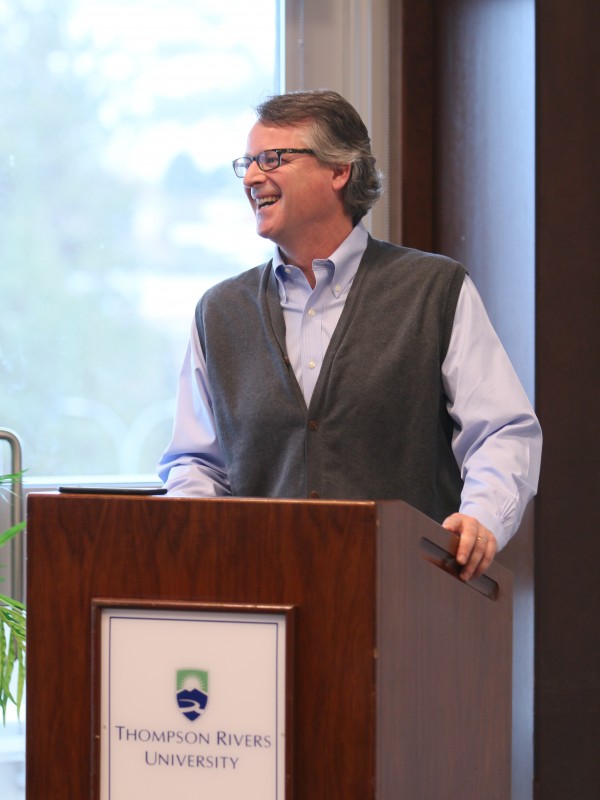 Biosolids aren't going away, so it's important to find out how the public feels about the use of treated human waste on the land, and what researchers need to do to allay those fears.
Dr. Lauchlan Fraser, professor in Natural Resource Sciences, is leading a research project that investigates the public perception of the use of biosolids in land applications. The use of biosolids has been hotly debated in BC over the past year, specifically near Merritt, BC, where the treated human waste was being shipped from the Lower Mainland and composted.
Fraser and his research team are entering the second stage of the project, and are seeking volunteers to be interviewed about their experiences with biosolid processing, land application and other forms of disposal. The first stage — which is now complete — saw nearly 2,000 surveys mailed out, with more than 400 returned. A TRU graduate student is currently analyzing those responses.
For the interview component, Fraser and his team, which includes Sarah Mason, a PhD student from the University of Western Ontario, will ask a series of questions to help better understand, in general, how people feel about the use of biosolids, and what their specific concerns might be.
"There are always going to be biosolids produced, so we need to know how to effectively and efficiently work with them. It's an issue around sustainability," Fraser said.
Currently, biosolids are used during reclamation of former mine sites, to increase productivity of forage grasses on rangeland, and in reforestation projects. In some parts of the world it is also packaged and sold as garden manure.
This is not the first time Fraser has engaged in public perception research.
"We did public perception surveys on climate change to find out what measures ranchers were taking to mitigate its impacts. This research helps us to prepare education materials, and to direct future research.
"These are public issues and the public need a voice. This provides an opportunity for people to give us their opinions, and we can then publish and share those opinions."
The research is supported by a grant from Metro Vancouver.
More information or to participate in this research project:
Sarah Mason
smason27@uwo.ca
519-857-7704