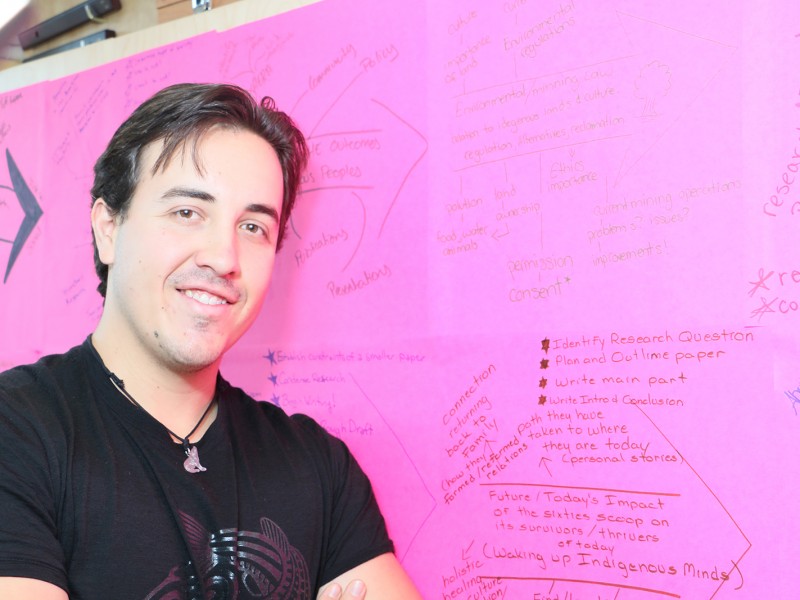 This is, without doubt, the most hectic — and expensive — time of year for students. We understand, and that's why there's no better time to familiarize yourself with the array of student research awards available for the 2016-17 school year.
Undergraduate students
Undergraduate Research Ambassadors Program
Deadline: Sept. 15, 2016
Value: $3,000
Open to students who have completed at least 60 credits and who have engaged in research, Ambassadors work on a range of projects with the goal of promoting undergrad research on campus. Successful Ambassadors receive $3,000, and there are 14 awards available.
Undergraduate Research Experience Award Program (UREAP)
Deadline: Oct. 19, 2016 Value: $4,500
Get paid to complete a research project of your own design. Ideal for third and fourth year undergrads, completing a UREAP is a great way to improve your resume, increase your academic and professional success and pave your way to graduate school. This is a $4,500 scholarship.
Be an Undergraduate Research Assistant
Deadline: Ongoing Value: varies
Research engaged faculty often need students to help with their projects. If you're interested in working with a faculty member, please speak to your professor and let them know.
Indigenous Knowledge Makers
Deadline: Winter 2017 Value: $1,000
Designed to encourage undergraduate Indigenous students to pursue research programs, Knowledge Makers offers workshops aimed at introducing students to research and developing relationships with Indigenous research mentors. Students receive a $1,000 award when they complete the program.
NSERC Undergraduate Student Research Award Program (USRA)
Deadline: Winter 2017 Value: $5,625
This award provides a minimum of $5,625 for students in the natural sciences and engineering to engage in research over a 16-week period over the summer (May to August). These are competitive, national awards. Supervisors should be active NSERC grant holders.
Graduate students
Graduate Student Research Mentor Fellowship
Deadline: Sept. 30, 2016 Value: $7,000
Awarded to students who are engaged in research and who wish to serve as mentors to undergrad research these awards are valued at $7,000 each.
Environmental Science and Natural Resource Science Fellowship Awards
Deadline: Nov. 17, 2016 Value: $7,500
Created by an anonymous donor for the development of two awards, one for environmental science, the other for natural resource science, these are prestigious awards valued at $7,500 each. Recipients are selected based on their scholarly achievements and commitment to research.