Posted on: August 25, 2016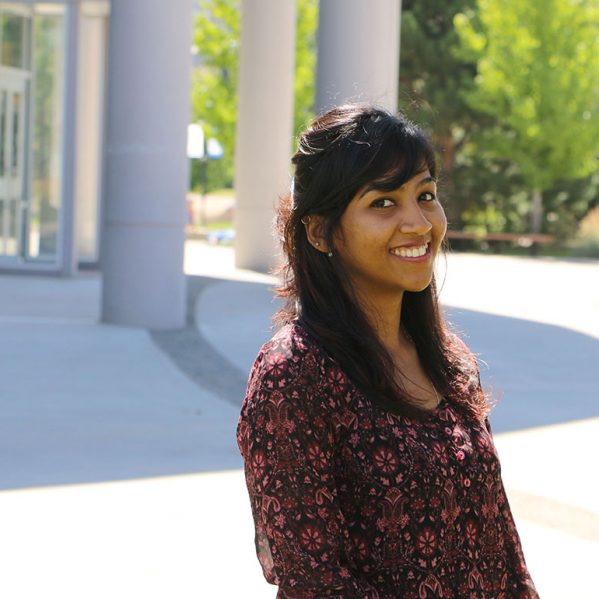 MBA student Tanya Thomas is in the final days of her internship with The Borgen Project, a Seattle-based nonprofit organization.
Thomas spent 13 weeks this summer handling human resources and media projects, supporting The Borgen Project's goal of working towards ending global poverty and hunger.
Thomas was looking for an internship opportunity where she could help in a small way to change the world. She found The Borgen Project during a Google search and the nonprofit's message inspired her.
"I wanted to get involved with an organization and give back globally," said Thomas, who is completing her final MBA project in developing intercultural communication skills through multicultural teamwork.
During her internship, Thomas updated job postings, found new candidates, screened and interviewed, pitched stories to the media and supported fundraising initiatives.
"Having the opportunity to interview others was an awesome experience." She had never been an interviewer before and added, "I've found the HR experience and exposure has been tremendous."
Thomas was also inspired to personally raise funds for the nonprofit and succeeded in raising $600 on top of her internship duties. She completed fundraising projects, including selling her own artwork at The Art We Are, a local artisan food and coffee shop in Kamloops.
In her final MBA project, she wants to find out how communication across team members is affected when colleagues are from different cultures. Thomas wraps up her program this August.
"The MBA has given me so many opportunities. I've learned so much through competitions, research projects, this internship and living in a new city away from home in Mumbai, India." She also won people's choice and second place in the 2016 Three Minute Thesis competition.
Thomas is looking forward to working in HR after completing her MBA and plans to stay in Canada.
Watch an interview with Thomas on local TV station, CFJC.