Posted on: July 5, 2016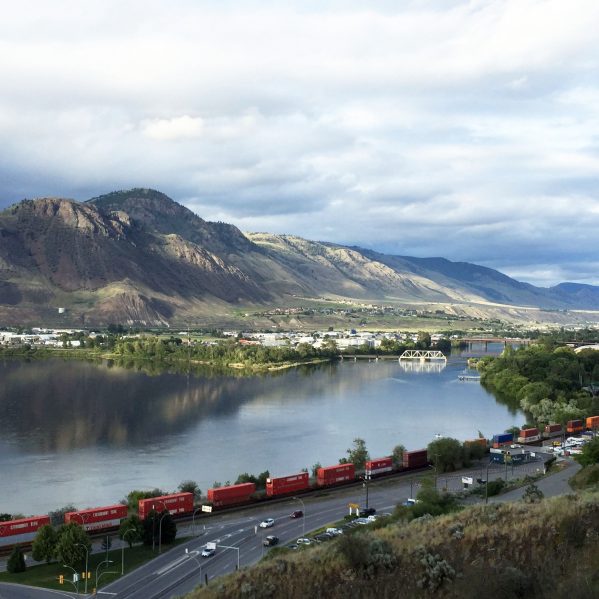 School is out, the days are warming up, Summer is officially here! While you head out to enjoy the sunshine and all that our beautiful Thompson Valley has to offer this time of year, consider these 10 "green" places in and around Kamloops that encourage sustainability in one form or another:
1. Kamloops Farmers' Market
Check out the farmers' market every Wednesday and Saturday, stock up on local produce and support our community's farmers. For locations and more information click here.
2. Crannog Ales Brewery
Guided by environmental stewardship, Crannog Ales not only focuses on local and seasonal ingredients, but they developed a sustainable system where by-products are re-used on the farm, spent grains feed the livestock and greywater is used for irrigation. Find out more about their farm brewery here. Free tours are available Friday and Saturday afternoons by appointment only.
3. BC Wildlife Park
The first exhibits opened in the summer of 1966 and the park has been committed to contributing to a future that embraces and conserves wild ecosystems, biodiversity and a healthy environment ever since. Head over for a visit and connect with our province's wildlife. Open daily from 9:30am – 5:00pm. Click here for more information.
4. TRU Garden Tours

The TRU Friends of the Garden is a non-profit society preserving, promoting, and expanding the horticulture activities on campus and within the Kamloops area. Join them for free garden tours every Wednesday evening from 6:30 – 7:30pm. Tours are open to everyone! For more information click here.
5. Terra Restaurant & The Noble Pig
Located in Kamloops are two restaurants that are both big supporters of local food and have built their menus around it. Terra Restaurant switches up their menu every month to showcase the seasonal bounty of our area. Find out more here. The Noble Pig focuses on made-from-scratch pub fare with so many local ingredients they barely have enough room on the menu to list them all! Find out more here.
6. Monte Creek Ranch & Winery
The Monte Creek Ranch and Winery has over 40 acres of vines, a grass-fed cattle ranch, honeybees and haskap berry orchards. Permaculture and sustainable farming is important to the Monte Creek Ranch family and organic farming methods are practiced at every opportunity. Enjoy a sip at their tasting room or visit The Terrace Restaurant for farm fresh food. Learn more about their farming methods here.
7. Music in the Park
Get outside in nature to enjoy fresh air, community and free musical entertainment from 7:00 – 8:30pm from July 1st to August 31st at Riverside Park. Don't forget to pack a picnic dinner (in reusable containers!) and maybe a lawn game or two. Click here to view the schedule.
8. Darfield Earthship
Chris, Sandra and their three teenagers set out on a homesteading adventure to build an off-grid, self-sustained home (an earthship) in 2012. For them, it's all about simple living and stewardship of the land. If you're interested in seeing the earthship, contact Chris and Sandra here.
9. McDonald Park Public Produce Garden
As part of its plan to become a more food secure city, the City of Kamloops and the Kamloops Food Policy Council built a permanent, public and organic Edible Demonstration Garden in McDonald Park. Acting as an educational tool in the community, this public garden demonstrates sustainable and organic techniques that promote a healthier environment. Find out more here.
10. Kenna Cartwright Park
At almost 800 hectares, Kenna Cartwright Park is B.C.'s largest municipal park. Pull out your hiking boots and dust off your mountain bikes as there are over 40 kilometres of nature trails that offer panoramic views of the city, the valley, Kamloops Lake and the South Thompson Rivers. Find out more here.
Next time you are thinking about getting outside explore what the Kamloops area has to offer and "go green" at the same time! Is there a place that we missed? We'd love to hear about it! Send us a message on Facebook, Twitter or Instagram and we might just feature it this Summer.