Posted on: March 4, 2016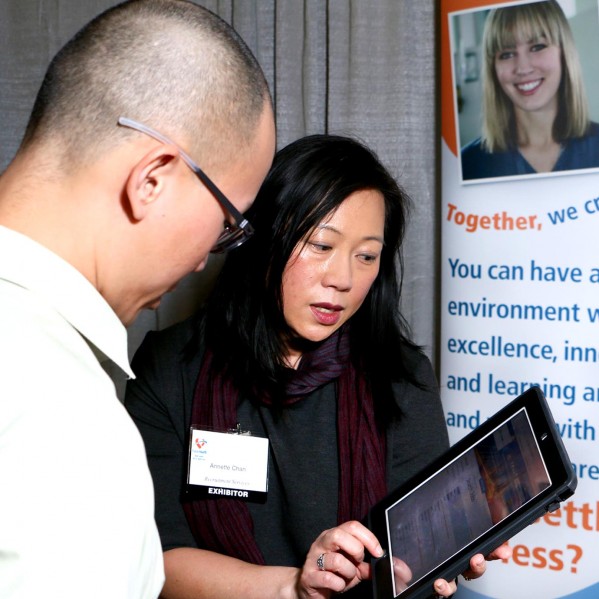 Nearly 2,000 students asked their job-search questions and employers did their best to answer them.
Are you hiring for the summer? Do you take interns? What does your organization do? What courses do I need to take to work here? Those were among the top questions fielded by the nearly 60 public and private organizations attending Job Fair 2016 on Thursday in the Grand Hall. Employers represented a range of industries, including health, information technology, finance and banking, accounting, tourism and trades.
See below for a list of organizations in attendance.
Job Fair by the numbers
1,836 students attended
57 employers
More than 155 employer representatives
This was the first time to display co-op work-term research posters.
According to the exit survey, 80 per cent of students indicated they "felt more confident" in their career options after attending the fair.
Organized and hosted by the Career Education department, Job Fair is a one-stop shop connecting students and employers from Kamloops and around the region. If you are looking for work, Job Fair allows you to practice networking, have conversations with strangers and learn how courses apply to more than one industry.
The employers not currently hiring  still found the event worthwhile for the outreach opportunities and ability to add names to their online database for when they are looking to hire.
Career Ed's online job board 
Looking for work? Check out Career Education's online job board (You will need a Symplicity account).
Organizations at Job Fair 2016
Missed getting out to Job Fair? You can still contact employers through their websites and add your name to their database. Here s a list of those who booked tables at this year's fair: