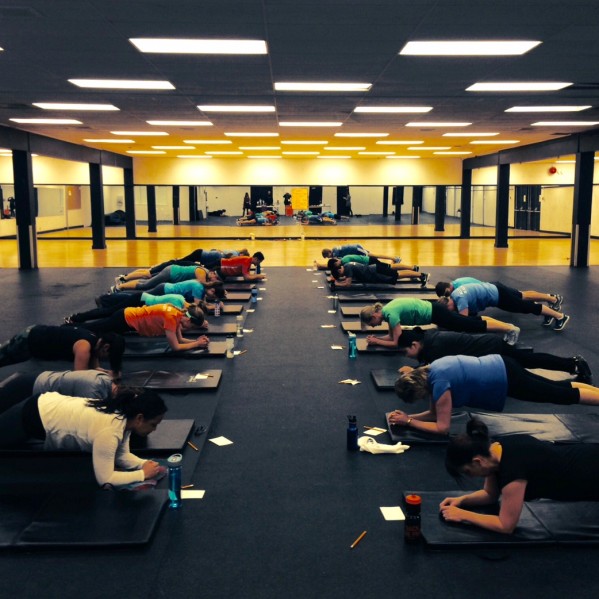 Whether you're a new student, halfway through your degree or preparing to graduate, a new calendar year brings a fresh start and a great opportunity to set some intentions in the form of New Year's resolutions.
Resolutions around health, wellness, career and personal development are among the most common and TRU has everything you need to help make 2016 your best year yet.
Stop Procrastinating
Make 2016 the year you get stuff done. Make yourself a weekly schedule of assignments and deadlines and stick to it. That might mean a self-imposed Snapchat ban or perhaps fewer nights bingeing on Netflix, but in the end, you will be grateful for it. Find a quiet place to study like the library, or one of the OM computer labs open 24 hours Monday to Saturday.
Get Healthy
Whatever health looks like to you, make it happen. It might mean cutting out fast food, getting more sleep, reducing stress or getting active. There are tons of resources on campus to reach your goals. Campus Recreation offers free fitness classes and yoga to students, faculty and staff as well as intermural sports and events. The Wellness Centre offers services for stress reduction, nutrition, sleep and more. If you're looking for a gym, track or pool membership check out the TCC where students can purchase a pass at a discounted rate.
Get Out of Debt
If you are hoping to secure a summer job, now is the time to be proactive. The Career Education department is a great resource for all your work search needs. Get help to build your resume, apply for Co-Op, attend Job Fair 2016 or register for Simplicity—TRU's student job posting site.
Get Involved on Campus
If you have been wanting to get more involved in campus life, there are a plethora of opportunities. Don't waste another minute wishing and waiting, check out the events calendar for a list of all the events happening on campus. Or, join a student club and make some new like-minded friends.
Network, Network, Network
If expanding that network is on your list of resolutions, look no further. The Career Mentoring program offers events like the Pan-Campus: Networking 411 for students looking to network with professionals from around the city and learn work-search strategies. The School of Business and Economics Business Kickstart Speaker Series host events that provide students with the knowledge and skills necessary to launch successful careers. There is no shortage of networking opportunities available, you just have to take them.
Live the Sustainable Life
If you are looking to reduce your carbon footprint or step up your recycling game in 2016, the Office of Environment and Sustainability has your back. Although it may seem daunting, there are many ways to get involved and make an impact without having to make a full lifestyle overhaul.
If you have a New Year's resolution, TRU likely has what you need to uncover your path to a successful 2016.