Posted on: November 10, 2013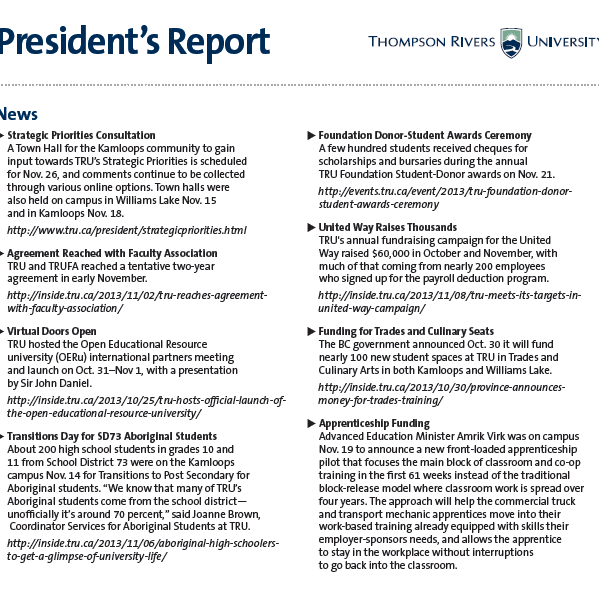 Read the November 2013 edition of the President's Report. Click the photo to read online or download a copy.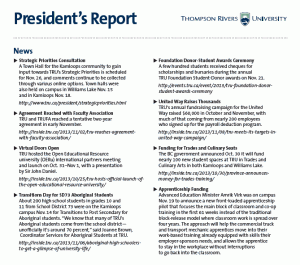 The President's Report is a summary of recent news, events, achievements, presentations and publications of TRU Staff and Faculty.
Submit items to be included in future reports to marcom@tru.ca
For past reports, visit the President's website.