Posted on: November 13, 2012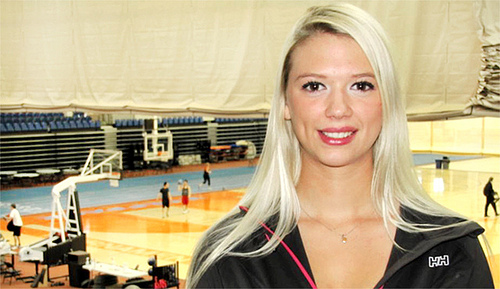 TRU student Paris Campbell has been recognized as the one millionth visitor to the Tournament Capital Centre for 2012.
In recognition, she received Full Facility pass to the TCC valued at $330, as well as an annual Family Pass to the BC Wildlife Park. She learned of the good news when she used her pass card in the card swipe reader.
Owned and operated by the City of Kamloops, the city is anticipating the facility to receive 200,000 visitors by the end of 2012.
Completed in 2007 at a cost of $22 million, the 135,000 square-foot TCC borders the TRU campus and is among other things, home to three full-sized hardwood courts, six-lane track, weight and exercise rooms, meeting rooms, gymnastics space, food concession, and eight-lane 50-metre pool with diving boards, bleachers, and hot tubs.