Posted on: July 27, 2012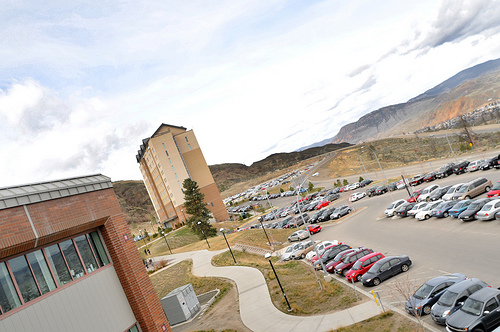 Learn more about on-campus parking.
At the link, you will find information, rules, and rates around student parking, daily parking, and e-permits.
Map of where you can park at TRU Kamloops whether you have permit or are a visitor.
Also note: TRU parking is not allowed at the Tournament Capital Centre. Some off-site parking lots like Walmart are monitoring vehicles parked for extended periods of time. Warnings are being handed out and repeat violators are being ticketed or towed.
____________________________
Did you know you can get free vehicle assistance for certain things through the Parker Pete — Motorist Assistance Program offered to Impark customers?
You can get help if you…
• need fuel
• locked your keys in the vehicle
• have a dead battery
• have a flat tire
• need a tow
Need assistance? Call toll-free 1-877-771-PETE (7383). All calls received will be coordinated and services performed by an authorized third-party.
If a tow is required, Impark will arrange the tow, however, the cost will be the responsibility of the customer.