Posted on: April 27, 2012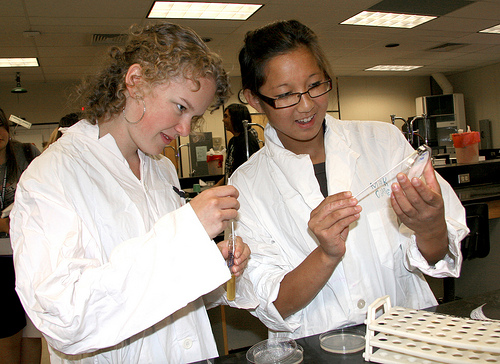 _______________________________________
Details and download the application form
_______________________________________
Aboriginal high school students in grades 8-10 have the opportunity to experience a science and health science camp at TRU this summer.
Summer Camp in Science and Health Science for Aboriginal High School Students runs Aug. 6-11, with students to stay at the TRU Residence and Conference Centre.
Register by May 1 and receive the early bird registration fee of $100. After that, the price is $175. The final day to be considered for the camp is June 15.
Among the other activities planned during the week: rock climbing, swimming at the Canada Games Pool, and hiking in Lac du Bois grasslands.
Among the sponsors: Vancouver Foundation, Domtar, School District 73 and TRU's Faculty of Science, its School of Nursing, and its Aboriginal Education Centre.
More information:
Naowarat Cheeptham — ncheeptham@tru.ca
or Star Mahara — mahara@tru.ca
Tel: 250 828-5400
Fax:  250 828-5450
Faculty of Science
Thompson Rivers University
Email: ncheeptham@tru.car">ncheeptham@tru.ca
or mahara@tru.ca
_______________________________________
Details and download the application form
_______________________________________