Posted on: January 9, 2012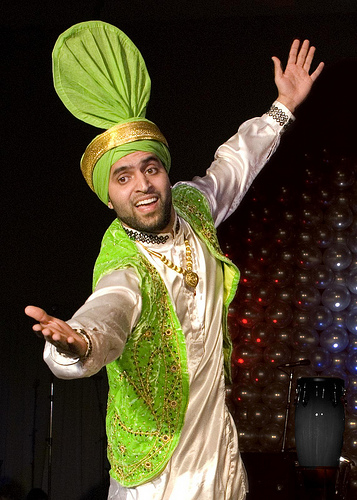 International Days run this year from Feb. 6 to 10
—————————————————
Download the schedule
—————————————————
By Diana Skoglund
What began 18 years ago as a one-day showcase of cultural foods and artifacts has since developed into an award-winning campus-wide festival with dozens ofevents spread over five days. International Days celebrates all things international at TRU and throughout Kamloops. International students represent 74 countries at TRU and by week's end, all will be recognized and represented in some way.
During Feb. 6-10, the banners of International Days and the colourful flags of dozens of nations will festoon the campus lamp stands to brighten up the otherwise dreary days just before reading break.
"Last year we had 80 events over five days," said Wes Koczka, associate vice-president of international and CEO global operations. "This year we are changing up the program to bring internationalization to a broader audience." Plans include adding five guest scholars who will be making special lecture appearances throughout the campus, a panel of international education developers and two keynote talks on global issues.
Gwynne Dyer, historian and independent journalist, will deliver a keynote address on Monday, Feb. 6, on the Arab Spring. On Wednesday, Feb. 9, Capt. Charles Moore will speak on the seas of plastic that are rapidly taking over the world's oceans.
The flag parade that typically kicks off the week of festivities, will now take place on Friday from 11:45am to 12:15pm.
—————————————————
Check out the Contests section
—————————————————
Volunteer
—————————————————
Download the schedule
—————————————————
As in past years, International Days will culminate in a showcase Friday featuring food, cultural displays, performances and an ethnicfashion show.
Seeing the showcase for themselves during a campus tour sealed the deal for delegates from the BC Council for International Education (BCCIE). In April 2010 the Council recognized TRU's International Days with the first ever Outstanding Program in International Education Award, for the high quality and highly creative programming that goes into International Days.