Posted on: June 30, 2011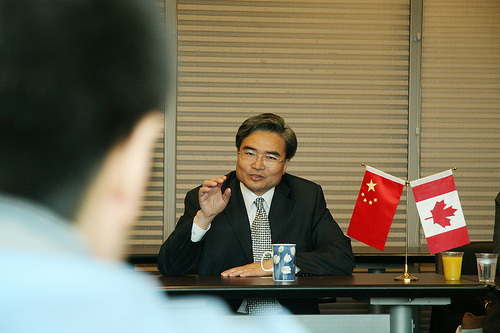 Today, more than 20 Chinese TRU students had the opportunity to seek the advice of their Consul General for Canada during the official's tour of the city this week.
Stopping by the Panorama Room in the International Building just before noon, Shu Gen Liang offered advice and answered questions. Then he posed for photos on the balcony with Mt. Paul, Mt. Peter, and the city as a backdrop. Later, he went for lunch with officials from TRU.
The tour of Kamloops resumes tomorrow when he is scheduled to take in Canada Day festivities at Riverside Park, including being on stage at noon with City of Kamloops officials.
After Kamloops, he is off to Vernon, Kelowna and Nelson. Shu Gen Liang is stationed in Vancouver.