Posted on: December 2, 2010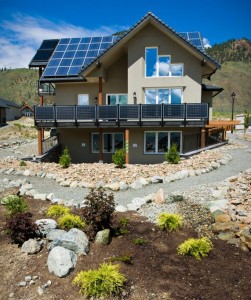 The CHBA Central Interior and TRU School of Trades for the 2010 Green Dream Training House has been named as a finalist for the Regional Tommie Home Builder Awards of Excellence. Winning Silver for Best Public/Private Partnership -and Outstanding Achievement in Residential Environmental Consideration and Energy Efficiency.
Read more about the Green Dream Training House here. Equilibrium Home is now open for tours at 1858 Ironwood Terrace in Sun Rivers.