Posted on: July 7, 2010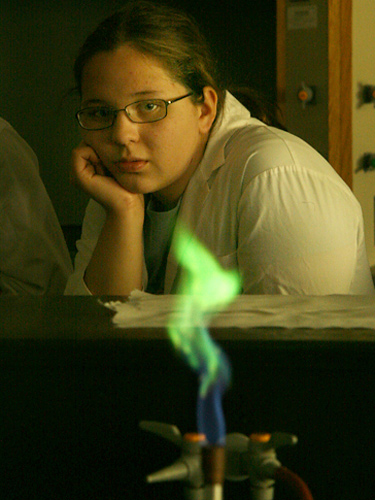 Hands on science experiments and health-science activities are on the minds of nine Aboriginal high school students participating in a summer camp this week at TRU.
The camp is geared towards Aboriginal students and is a multi-year partnership sponsored by TRU Aboriginal Education Centre, TRU Faculty of Science, TRU Eureka! Science Program, and School District #73 Aboriginal Education.
Students are here from Terrace, Prince George, Telkwa (near Smithers), Chase, and Kamloops.
Among the activities this week: learning how atoms expand and contract when exposed to different temperatures, how to make best guesses based on knowledge at hand, swabbing for bacteria, analyzing bacteria, understanding the need for good hygiene, and observing birds around hoodoos in Brocklehurst.